Exploring Wildlife and Wild Places of New York City
What is Project TRUE?
Project TRUE (Teens Researching Urban Ecology) is an urban ecology research and youth development program for high school sophomores and juniors who live in the Bronx. The program is run by the Wildlife Conservation Society's Bronx Zoo Education team in partnership with Fordham University.
During Project TRUE, high school interns conduct field research on topics ranging from mammal species distribution and bird community composition to water quality and invasive species management. Learning through doing, interns utilize various data collection and analysis methods, and develop their science communication skills. They acquire the tools to work through the scientific process on an authentic field research project, ultimately presenting their findings to peers, scientists and the general public. Participants are not expected to have previous experience with these activities—we build the skills together in the program.
Who Should Apply?

You should apply if you are:
A high school sophomore or junior in good standing.

Comfortable in both indoor and outdoor settings.

Interested in science, research and the environment.

Curious about how things work. Live in the Bronx. If you do not currently live in the Bronx but have an extenuating circumstance that you would like to discuss, please email us at ProjectTRUE@wcs.org.
The goal of Project TRUE is to increase the representation of women, black, and Latinx people in STEM (Science, Technology, Engineering & Mathematics). However, we encourage anyone interested in Project TRUE to apply.
Community
Whether on the water, in the forests or on rooftops, Project TRUE participants have fun exploring wildlife and wild places of New York City while building a true community. The summer program runs June-August, but the adventure does not stop there. Participants continue their research during the fall program, which meets Saturdays from September-December.
After completing the program, alumni stay connected through WCS's Youth Network and NYC Science Research Mentoring Consortium as Pinkerton Fellows.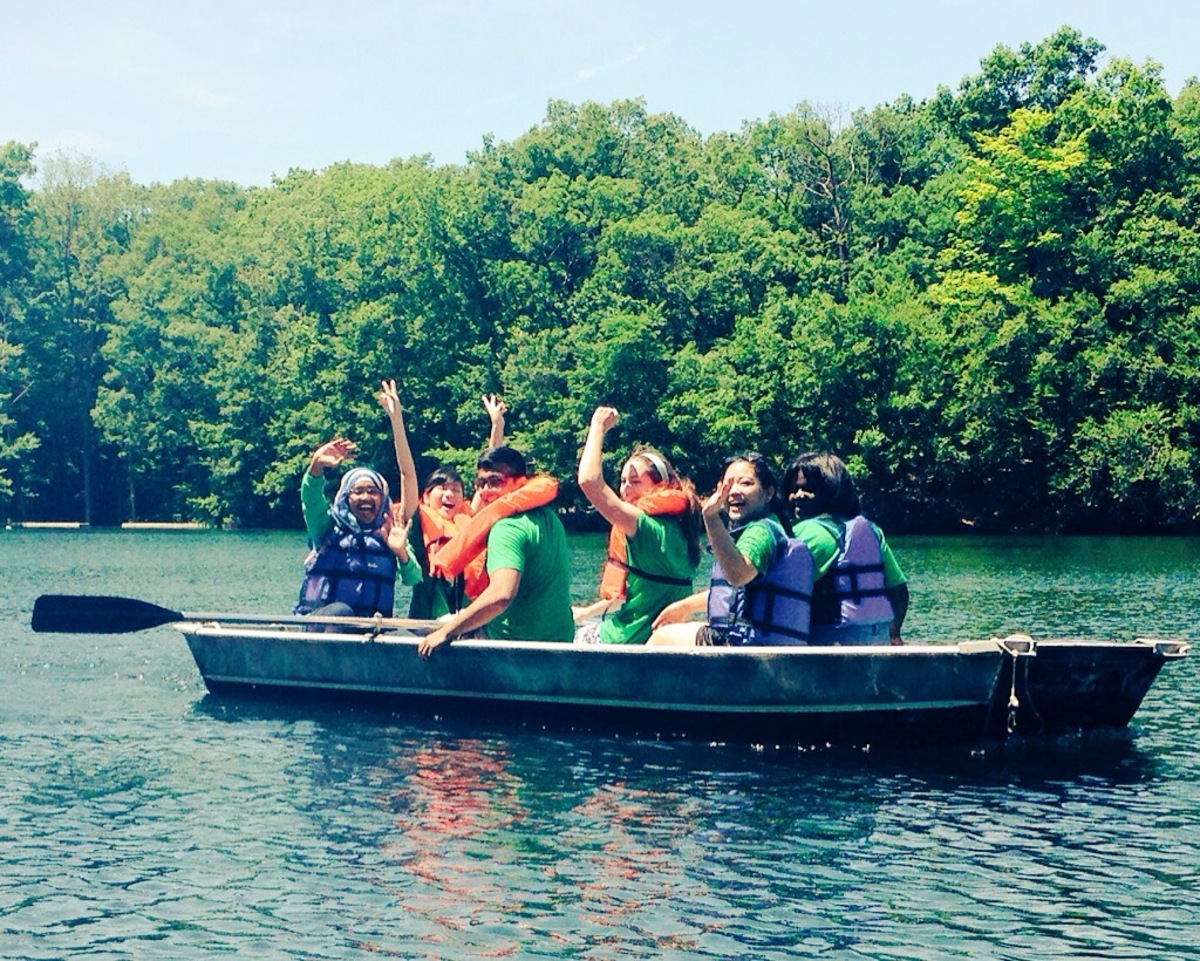 Mentorship
Small teams of high school students are paired with a Fordham University undergraduate student, who serves as a near-peer research mentor. WCS staff also serve as mentors to both the undergraduate and high school students.
Check out our Mentoring Training Toolkit which distills what was learned in the years of training undergraduate students to be mentors into five modules, each focused on a key component of mentoring: Mentoring Overview, Effective Communication, Youth Development, Diversity, Equity, and Inclusion, and Conducting Research. Each module includes several easy-to-implement activities, linked resources and templates, and suggestions for adapting the activity to a digital platform.